St. Joseph's Hospital
1852
On a cool Monday morning in Toronto on April 19, 1852, four woman in identical dress – long black wool skirts, white linen head-dress and black veils – bundled themselves to board a ferry to cross Lake Ontario to Hamilton.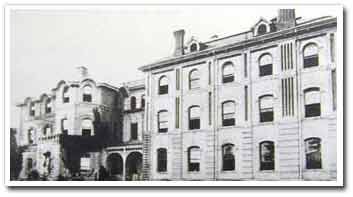 Father Edward Gordon, Vicar-General of Hamilton, had made an urgent plea to the Sisters of St. Joseph's in Toronto, to establish another branch of their order in Hamilton.

The Sisters had no way of knowing they were about to change forever the course of education, health care and social services in the community which so desperately needed them.

They were relentless in their efforts to care for the city's poor, to organize fund raising, to canvass for food, clothing and fuel, and to establish schools and homes for the orphaned children and the elderly.
1854
The Sisters were soon treating victims of a cholera epidemic in sheds behind the Great Western Railway. The following year, in 1855, Typhus struck and undeterred, the Sisters cared for the sick and dying.
Thirty-five years before they officially opened St. Joseph's Hospital, the Sisters were inextricably involved with health care.

1890
After urgent appeals by medical men and citizens of the City of Hamilton and realizing the long-felt need of a hospital in the southwest end of the city, the Sisters of St. Joseph's Community decided to establish a hospital.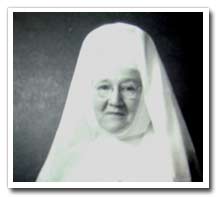 A suitable hospital was found when Bishop Dowling sold his newly acquired residence, called Undermount, on John Street South for $10,000 to the Sisters. The name of "Undermount" was used for naming the nurses' residence and for the publication of the first-year "Undermount" in 1934.
On June 11, 1890, St. Joseph's Hospital, with a capacity of 25 beds, was formally opened and operated under the direction of the Sisters of St. Joseph's of Hamilton, Ontario. The Sisters provided the manual labour essential in attaining the Sisters' high standard of physical and spiritual care.
Additional wings were erected: 1894, St. Ann's wing, increasing the accommodation to 50 beds. 1947, the John Street Building was added, 1950, a new maternity wing was added. 1962, the surgical wing was built.