100 Years Celebration
1915-2015
Marks the 100th Anniversary of the
St. Joseph's School of Nursing Alumnae Association
Executive members have created the 100th Anniversary Book

The Celebrations Continue with an Alumnae Tea
Join us Saturday September 19, 2015
To view click on the words above in Red.
JOIN US IN CELEBRATING 100 YEARS OF
THE OPENING OF
ST. JOSEPH'S SCHOOL OF NURSING
1911 - 2011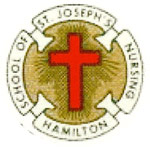 On September 8, 1911, the growth of the hospital led the Sisters into the decision of opening a school for lay nurses. Thus St. Joseph's School of Nursing began, attracting generations of young women, and eventually some men, who felt called to a demanding and rewarding career in the care of the sick. They were disciplined, hard-working and self-sacrificing individuals who brought honour to their school and to St. Joseph's Hospital."
Celebrations for this momentous occasion include:
Jan - Feb 2011
A Special Archival Newsletter highlighting the last 100 years
February 2011
Commemorative Calendar created
March 27th 2011

St Joseph's School of Nursing Participants in the Race

May 9th, 2011
Nursing Grand Rounds. Powerpoint presentation by Alumnae
May 10th, 2011
Nurses Award Banquet. Presentation of Plaque honouring Legacy of the School of Nursing
May 27th 2011
Reunion Day Mass with Special Highlights
May 27th 2011
Reunion Day Dinner with Archival Presentation
Musical Tribute
Awards presented to members of the Road Race
......and much, much more.

May 28th 2011

Sisters of St Joseph Tea and Tour