St. Joseph's School of Nursing Alumnae Association - Alumnae
The Beginnings

1852
On a cool Monday morning in Toronto on April 19, 1852, four woman in identical dress – long black wool skirts, white linen head-dress and black veils – bundled themselves to board a ferry to cross Lake Ontario to Hamilton.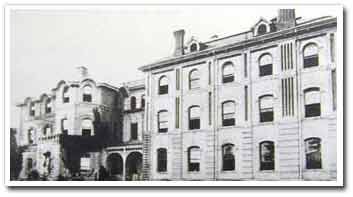 Father Edward Gordon, Vicar-General of Hamilton, had made an urgent plea to the Sisters of St. Joseph's in Toronto, to establish another branch of their order in Hamilton.

The Sisters had no way of knowing they were about to change forever the course of education, health care and social services in the community which so desperately needed them.

They were relentless in their efforts to care for the city's poor, to organize fund raising, to canvass for food, clothing and fuel, and to establish schools and homes for the orphaned children and the elderly.
1854
The Sisters were soon treating victims of a cholera epidemic in sheds behind the Great Western Railway. The following year, in 1855, Typhus struck and undeterred, the Sisters cared for the sick and dying.
Thirty-five years before they officially opened St. Joseph's Hospital, the Sisters were inextricably involved with health care.

1890
After urgent appeals by medical men and citizens of the City of Hamilton and realizing the long-felt need of a hospital in the southwest end of the city, the Sisters of St. Joseph's Community decided to establish a hospital.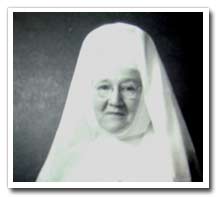 A suitable hospital was found when Bishop Dowling sold his newly acquired residence, called Undermount, on John Street South for $10,000 to the Sisters. The name of "Undermount" was used for naming the nurses' residence and for the publication of the first-year "Undermount" in 1934.
On June 11, 1890, St. Joseph's Hospital, with a capacity of 25 beds, was formally opened and operated under the direction of the Sisters of St. Joseph's of Hamilton, Ontario. The Sisters provided the manual labour essential in attaining the Sisters' high standard of physical and spiritual care.
Additional wings were erected: 1894, St. Ann's wing, increasing the accommodation to 50 beds. 1947, the John Street Building was added, 1950, a new maternity wing was added. 1962, the surgical wing was built.

The St. Joseph's School of Nursing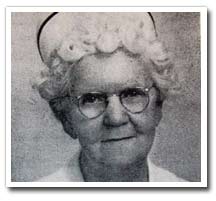 1911
The Sisters recognized a pressing need for additional trained nurses.
On September 8, 1911, the growth of the hospital led the Sisters into the decision of opening a school for lay nurses. Thus St. Joseph's School of Nursing began, attracting generations of young women, and eventually some men, who felt called to a demanding and rewarding career in the care of the sick.
They were disciplined, hard-working and self-sacrificing individuals who brought honour to their school and to St. Joseph's Hospital.
The nurses' first residence was the Adam Brown Residence, at the corner of St. Joseph's Drive and Mountwood Avenue. It was demolished later to build a new nurses' residence. Later, this residence was replaced as a parking garage.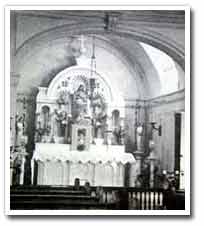 Each girl wore a crisp starched blue and white cotton uniform, made at home according to strict specifications. Apart from some minor changes, the same uniform was worn until 1965 by generations of students who remember them as uncomfortable with stiff collars, cuffs and belts. A highly starched bib and apron were worn over a blue underdress and were complemented by white nursing shoes and hose. Eventually, more comfortable white uniforms were worn in the summer and in the OR, Peds, Nursery and Formula Room. Blue and red capes made of wool were used when the weather turned colder. White school caps were worn as soon as the probationer was deemed worthy while black bands were affixed to the nursing caps when students had earned them. Each school of nursing had their own signature caps that were worn with immense pride.
At 6 am, during a typical school day, a merciless bell, which was rung by hand, could be heard ringing up and down the halls. Uniform inspection and attendance was taken at 6:30 a.m. Everyone went to Mass and had breakfast before going on 12-hour duty, from 7 a.m. to 7 p.m. They were relieved for 1 1/2 to 2 hours every day. Classes began in the evening after their shift when the doctors and nurses were free for lectures.

Most of the nurse's training was of the hands-on variety – she learned by doing. Service to the hospital was the student's first priority while formal education came second. Service to the hospital took precedence over education requirements.

The purpose of the hospital was to provide charitable services, rather than education. Students were admitted to the school and immediately were assigned to the wards as workers: teaching was incidental. In the '30s and '40s, lectures increased and classes were no longer in the off-duty time. The Sisters taught 90 per cent of the nursing content and doctor's lectures increased.

In the early 1950s, the block system of teaching was initiated. In the 1960s, a nurse's education reflected and responded to the many new specialties that had developed in medicine. The emphasis shifted to acquiring theory, before undertaking practical theory.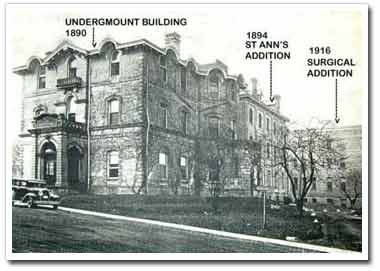 Each week, all students had a half-day off. Curfew was set for 10 p.m., at which time all students had to be in their bedrooms. One night a month, there was a late leave of 11:30 p.m. It was compulsory for nurses to sign in at the hospital office and return to residence via an underground tunnel, a dreaded walk at that hour because they passed the morgue en route.

In the first year, the student received $6 allowance, with a one-dollar increase each year. Anything broken or damaged was deducted from the student's salary. There was a strong sense of seniority among students – doors had to be opened for senior students. Lipstick, nail polish and rouge were not permitted.
1915
On January 22, 1915, the first group of nurses, nine young ladies, graduated with an impressive ceremony in the school lecture hall, after which they returned to their wards and patients. Graduates received their black bands in their senior year and their pins, diplomas and a beautiful bouquet of red roses at a graduation ceremony.
The Ontario government passed legislation in 1920 to enact a registration law, which required all nursing students to write departmental exams on the completion of their course. This was the signal for extensive improvements in all schools of nursing seeking provincial approval.
Alumnae Established
l915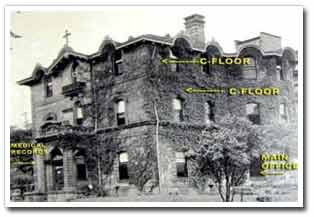 The Alumnae was formed the year that the first nursing class graduated and has been in existence ever since. The first president of the Alumnae was Ella Kelly.

The Constitution and Bylaws were established and set the nucleus of the present association. Bylaws were regularly reviewed and revised to assist the executive committee members to achieve their mission. Early goals of the Alumnae were to keep the graduates in friendly touch with each other and their Alma Mater and to provide monetary donations to the needy. Over the years, the Alumnae continued to further the interests of students and the hospital with prizes to graduating nurses for general proficiency, cash donations on the opening of new wings and gifts of money to the school library.

In the early years, membership in the Alumnae was a requirement as part of the working conditions set down by the Hospital. At that time, graduating nurses were presented with a free first-year membership. In the early days, once a nurse was engaged, after graduation, it was expected that she would leave hospital nursing. In a 1940s Alumnae meeting there was reference to the admission of married women into the Alumnae. Later all registered graduates of St. Joseph's School of Nursing were welcome to apply for membership. In 1949, the first reunion and social evening was held, with 90 members attending. Annual reunion/business dinner gatherings continue to this day, providing a social setting and opportunity to renew acquaintances and share memories.
Alumnae membership had 49 graduates by 1920.
1962
A quarterly newsletter was published and sent out to paid members of the Alumnae Association. Present-day newsletter content includes a message from the association president and newsletter editor. Highlights included achievements of individuals, notices of reunion dinners and an obituary column
1973
On June 20 1973, a historic event in the life of St. Joseph's School of Nursing occurred. It was the 60th and final class to graduate from the St. Joseph's School of Nursing. In September of that year, nursing education transferred to community colleges and its era as an independent school ended.
The Mohawk College Nursing Program continued to graduate nurses from1974 to 1978 at the St Joseph's Campus.

The Present

2004
Current Alumnae membership stands at 678 graduates.
After 25 years of continuous paid membership, the Alumnae member receives a lifetime membership pin. Names of lifetime members are entered into a Life Membership book, which is kept by the president and brought to each year's reunion.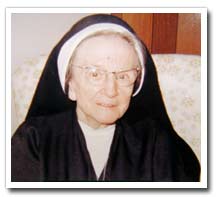 The archives contain most of the graduating class photos excluding some from the war years. In addition there are old medical books, instruments, meeting minutes, yearbooks, uniforms, capes, caps, pins, rings and a dye for the school rings. Archival Alumnae membership lists are also maintained.
Today the executive committee consists of a President, Vice President, Past President, Recording Secretary, Membership Secretary, Treasurer, Newsletter Editor, Sister Liaison and Member at Large.
Financially the Alumnae supports charitable donations such as St. Joseph's Villa, Spiritual Care at St. Joseph's Healthcare, the Jamaica Project and the "Out of the Cold Program".
The Bursary Award is established by the St. Joseph's School of Nursing Alumnae Association (SJSNAA) in recognition of ongoing educational needs that contribute to excellence in nursing. The purpose of this bursary is to provide an opportunity to Registered Nurses who wish to pursue education related to the practice of nursing. This bursary is available to Alumni members, families of Alumni members, Graduate Nurses of St. Joseph's School of Nursing and RN staff currently employed at St. Joseph's Health Care, Hamilton.
2 bursaries will be available in the amount of $1,000 each to assist in continuing nursing education. These bursaries will be available each year.
In January 2004, the Constitution, Terms of Reference, Bursary Award and Membership Renewal form were updated.
The SJSNAA Web site is a work in progress and is scheduled to go live this year.

The main element in all our rich history is the collegiality that signaled the start of our Alumnae and has remained unique and strong to this day. Our Alumnae is marked by genuine friendship, warmth and kinship that had its beginnings in the very profession that we chose to make our own.
Sincerely,
The St. Joseph's School of Nursing Alumnae Association Executive