News & Events
Have you lost your graduation pin or school ring?
Here is the contact information to request an
order for a pin and/or ring:
Dorothy Gleed Marshall '46
15 Abby Close
Ancaster, ON L9G 4P4
905-648-8105

To see the books chronicalling the history of Catholic Hospitals
in Canada please visit the "Links" page and follow the
instructions. The St. Joseph's School of Nursing books
celebrating 100 Years as a School of Nursing and 100
Years as an Alumnae are included in this collection.
OUR ANNUAL REUNION DAY MASS & LUNCHEON

Thursday May 24, 2018


Michelangelo Banquet Centre


1555 Upper Ottawa St., Hamilton, ON L8W 3E2


(on the East Mountain)


Mass in the North Ball Room at 10:00am


Luncheon at 12:30 p.m.

For further details see the lucheon and mass pages in the drop down menu





Class of 1968 please click on this link for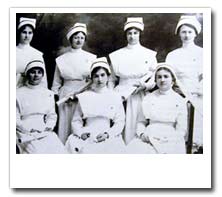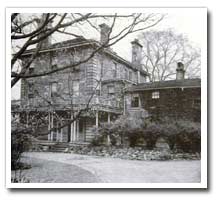 ---
Accolades
Roar Solutions is an outstanding example of a truly client-focused and technically sound Web site Company. The St Joseph's School of Nursing Alumnae Association in Hamilton, Ontario spent 2 years in planning to get their Web site up and running with a successful launch in June 2004. Roar was with us every step of the way from pre planning discussions, to creating, implementing, evaluating and maintaining our site. We are grateful for the committment and genuine interest that Roar has shown.
- SJSNAA Executive

Reinhard Purfurst, recently retired, is a prime example of an outstanding photographer. He transformed our archival graduation photos, re-photographed them and translated them into the IT language needed to launch our web site. This time consuming task, lasting many months, was completed with a sense of professionalism and a sense of preserving accurate historical data. We are grateful to Reinhard and his staff for their devotion and co-operation to this project, to the Alumnae Executive and to Ned Bubic of Roar Solutions.