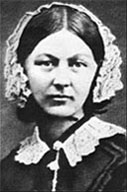 Florence Nightingale Pledge
Crimean War 1854 - 1856>
I solemnly pledge myself before God and in the presence of this assembly to pass my life in purity and to practice my profession faithfully. I will abstain from whatever is deleterious and mischievous and will not take or knowingly administer any harmful drug. I will do all in my power to elevate the standard of my profession and will hold in confidence all personal matters committed to my keeping, and all family affairs coming to my knowledge in the practice of my calling. With loyalty will I endeavor to aid the physician in his work and devote me to the welfare of those committed to my care.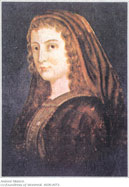 Jeanne Mance Pledge
Canada's First Lay Nurse 1606 -1673
That I may be strengthened in my resolve to model my life of duty after that of Jeanne Mance, the first lay nurse of my beloved Canada. I place myself in the presence of God and I pledge myself with the help of His grace to be faithful to the following ideals:
I will be true to the practice of religion, which is the inspiration of my noble vocation and while administering to the body will serve the soul by observing the principle of right ethics and nursing honour.
I will be devoted to the profession that is mine, obeying the physician within the sphere of his authority and I will make my work a labour of love rather than of profit whenever the service of God or country requires it of me.